Georgetown Municipal Water and Sewer Service - Georgetown, Kentucky
Our focus is on water distribution and wastewater treatment to over 12,000 customers in Georgetown,Stamping Ground,Sadieville and Scott County, Kentucky. Our mission is to provide our customers with the best possible product at the lowest possible price, while maintaining one of the most up-to-date treatment systems in the state.
GMWSS Portal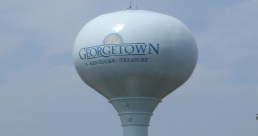 Use GMWSS Portal to:
• Make a payment (Visa / MC / e-check)
(No Service Fees)
• Check account balance
• View Usage and Billing History
• Select Paperless E-mail Bills
*Sign Up requires GMWSS account number & Current Amount Due.

(GMWSS Portal Tour)
(Additional Info)
Theft of Water Notice
Georgetown Municipal Water and Sewer Service (GMWSS) is committed to providing high quality water and sewer services at the lowest possible cost to its customers. Water theft can compromise this commitment. Theft of water by tampering or bypassing water meters not only costs GMWSS thousands of dollars a year, but also imposes costs on each and every paying customer who must bear the responsibility of paying higher rates for water that is stolen. Water theft is a serious offense and can result in significant fines as well as criminal or civil prosecution by GMWSS.
Click for complete Notice.
---
Non-Flushables Article
"The latest scourge facing wastewater collection and treatment systems across Kentucky is the new wet wipes being marketed as "flushable." Managers of wastewater treatment facilities say just because the wipes are flushable doesn't mean they break down as quickly and easily as regular toilet paper. Instead, they clog pump stations and sewer pipes..."
Click for complete Article.

Waterproof Magazine - Summer 2013
---
Central KY Water & Sewer rate comparisons.
---
Precipitation Information
Updated 9-16-14
(Watershed is most critical)
Georgetown Water Plant
Prev. Active Day • .32 in
Month to Date • 4.72 in
Year to Date • 44.49 in
+/- Month TD • 1.52 in
+/- Year • 9.88 in
2013 Year End • +7.93 in
2012 Year End • -2.35 in
2011 Year End • +27.29 in
UK Ag. Weather Data
Royal Spring Watershed
Prev. Active Day • .4 in
Month to Date • 3.77 in
Year to Date • 38.73 in
+/- Month TD • .57 in
+/- Year TD • 4.12 in
2013 Year End • + 14.8 in
2012 Year End • +.12 in
2011 Year End • + 24.25 in
USGS Royal Spring Data
---
City and County Maps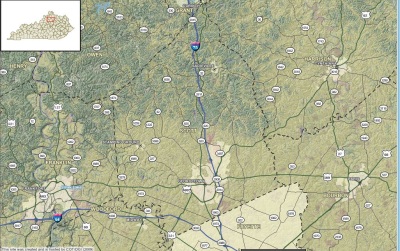 ---