Georgetown Municipal Water and Sewer Service - Georgetown, Kentucky
Our focus is on water distribution and wastewater treatment to over 14,000 customers in Georgetown,Stamping Ground,Sadieville and Scott County, Kentucky. Our mission is to provide our customers with the best possible product at the lowest possible price, while maintaining one of the most up-to-date treatment systems in the state.
GMWSS Portal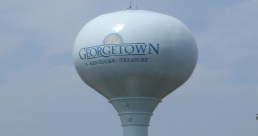 Use GMWSS Portal to

• Make a Payment
(Credit/Debit/e-check)
• Schedule Payments
• Pay by Text
• Check Account Balance
• View Usage History
• Sign Up for E-Bills
(Additional Info)
GMWSS Portal
• Make a Payment
(Credit / Debit / e-check)
• Schedule Payments
• Pay by Text
• Check Account Balance
• View Usage History
• Sign Up for E-Bills
(Additional Info)
---
Fire Hydrant Flushing
Georgetown Municipal Water & Sewer Service (GMWSS) will begin flushing fire hydrants in the Georgetown/Scott County service area on Monday, October 15, 2018, and will continue until Friday, November 2, 2018. See our public notice
here
for more information.
---
Invoice Cloud Paperless Issue
Recently a configuration issue was identified and corrected with e-mail billing / invoices.
It was found that all customers were receiving e-mail invoices and notifications, regardless of their Paperless preferences.
Unless a customer had selected the Paperless option, they would receive BOTH a paper bill and an e-mail bill.
As of 10/1/18 this has been corrected, and we apologize for the confusion.

Paperless customers will receive only electronic bills.
Non-paperless customers will receive only paper bills.
---
GMWSS has partnered with Invoice Cloud for online or automated phone payments, and e-mail or text notifications.
Accounts and Usage History prior to 6/1/18 could not be transferred.
• Make one-time payments or check balances without registering.
• Make payments over the phone using our automated system any time of day.
Or by registering you have access to additional of benefits. Now you can:
• Store several different payment options (credit or debit cards, checking accounts or savings accounts).
• Make a one-time payment at any time from your home or work computer.
• Schedule a one-time payment to be processed on a specific date.
• Enroll in Auto-Pay which will automatically pay all your bills on the day they are due.
• Enroll in Pay by Text (with text confirmations).
• Send an online request to our office.
• Review your invoice and payment history.
• Switch to paperless (e-mail or text) billing.
Click for additional information.
---
Central KY Water & Sewer rate comparisons

According to the Bluegrass Area Development District Rate Book from October 2017,
GMWSS has the lowest Water and Sewer Rates in Central Kentucky!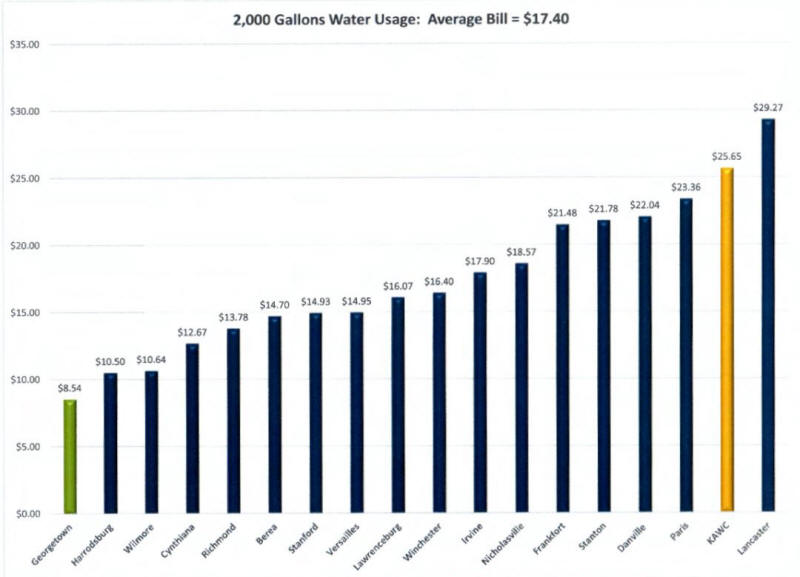 More Rate Info

---
Non-"Flushable" Materials Warning
Please click for more details.
---
Budget and Audit Information
2016 Budget and Audit information is available for review. Click for more details.
---
Doxo Customer Notification
DOXO is not affiliated with GMWSS.
They also charge a service fee, unlike GMWSS.
Click for more details.
---
Lead Questions and Answers
---
Precipitation Information
Updated 12-11-2018
(Watershed is most critical)
Georgetown Water Plant
Prev. Active Day • 0.01 in
Month to Date • 1.49 in
Year to Date • 76.32 in
+/- Month TD • -2.49 in
+/- Year • 31.77 in
2016 Year End • +0.49 in
2015 Year End • +15.03 in
UK Ag. Weather Data
Royal Spring Watershed
Prev. Active Day • 0.01 in
Month to Date • 0.32 in
Year to Date • 75.25 in
+/- Month TD • -3.66 in
+/- Year TD • 30.7 in
2016 Year End • +5.47 in
2015 Year End • +24.51 in
USGS Royal Spring Data
---
City and County Maps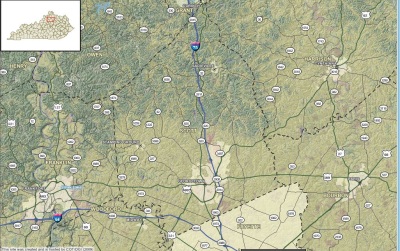 ---