Georgetown Municipal Water and Sewer Service - Georgetown, Kentucky
Our focus is on water distribution and wastewater treatment to over 12,000 customers in Georgetown,Stamping Ground,Sadieville and Scott County, Kentucky. Our mission is to provide our customers with the best possible product at the lowest possible price, while maintaining one of the most up-to-date treatment systems in the state.
GMWSS Portal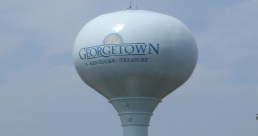 Use GMWSS Portal to:
• Make a payment (Visa / MC / e-check)
(No Service Fees)
• Check account balance
• View Usage and Billing History
• Select Paperless E-mail Bills
*Sign Up requires GMWSS account number & Current Amount Due.

(GMWSS Portal Tour)
(Additional Info)
Customer Warning regarding DOXO payment service
DOXO is not affiliated with GMWSS, and we cannot vouch for the safety of using their payment service. Click for more information.
---
Central KY Water & Sewer rate comparisons.
To GMWSS Customers:
Each year the Bluegrass Area Development District, made up of seventeen counties in Central Kentucky, publishes a water and wastewater rate book. In October 2014 the latest update was released. We are very pleased to report that once again, GMWSS is rated among the most affordable water and wastewater utilities in Central Kentucky.
---
Precipitation Information
Updated 3-23-15
(Watershed is most critical)
Georgetown Water Plant
Prev. Active Day • .06 in
Month to Date • 6.27 in
Year to Date • 11.20 in
+/- Month TD • 1.87 in
+/- Year • .73 in
2014 Year End • +11.43 in
2013 Year End • +7.93 in
2012 Year End • -2.35 in
2011 Year End • +27.29 in
UK Ag. Weather Data
Royal Spring Watershed
Prev. Active Day • .04 in
Month to Date • 8.6 in
Year to Date • 13.85 in
+/- Month TD • 4.2 in
+/- Year TD • 3.37 in
2014 Year End • +4.85 in
2013 Year End • + 14.8 in
2012 Year End • +.12 in
2011 Year End • + 24.25 in
USGS Royal Spring Data
---
City and County Maps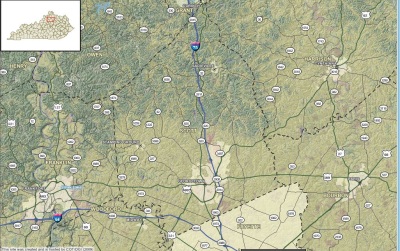 ---

Latest News
Court Street Closed Monday 3/23 - Friday 3/27 for Waterline Construction.
We're now on Facebook! Watch the GMWSS page for announcements and alerts.